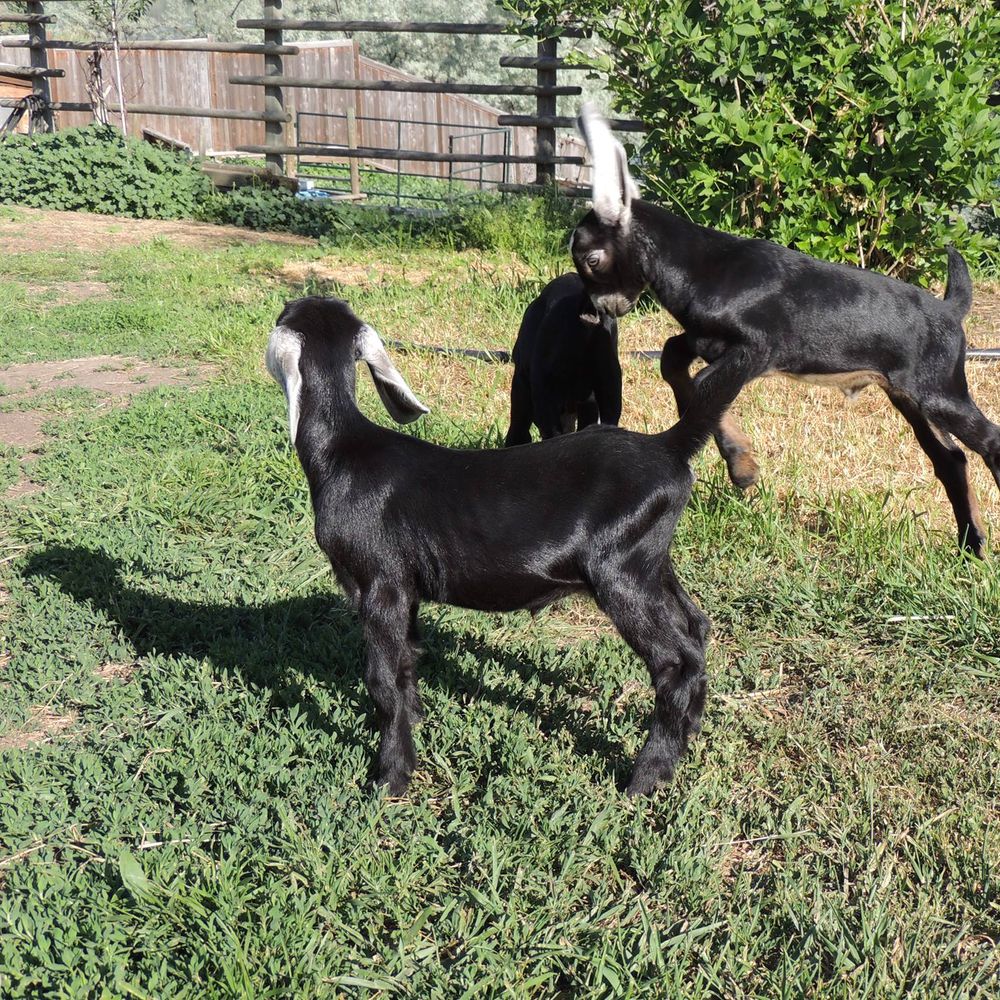 Kids
Prices are for nubian Bucks $450 and up, does are $650 and up and Wethers are $300. 
Prices for Nigerian Dwarf are bucks $450 and up, does are $450 and up and wethers $300
any buck kids born we feel aren't buck quality enough we would keep they will be wethers. Any doe we feel doesn't meet the requirements we strive for will get sold as a pet. We give discounts to breeding pairs.We start kidding in march.Will post pics of kids when born and who is for sale and being retained. Please check back or find us on Facebook under 
River Mtn Goats
Crosses for 2021
Nubians-
Dessert Sage Rap me in colour and Milk House MZ Celestine-Twins Buck and Doe
Willows Wild Peter and Green Goddess TH Alayha-Twins buck and doe
Thorcrest Redwood and River Mtn Flash of Fun- Single Buck
Thorcrest Redwood and Nan Valley Aurora Remake-QUADS 2 does and 2 bucks
Nigerians-
Potting Shed AJ Goldens Spirit and Island Time Lisa-Twin Bucks
Curl Creek Charlie and River Mtn Lady Fawn- Twin Does
Wonderland EB Shamrocked and Renaissance CF Sweet Caroline-Triplets 2 bucks and Doe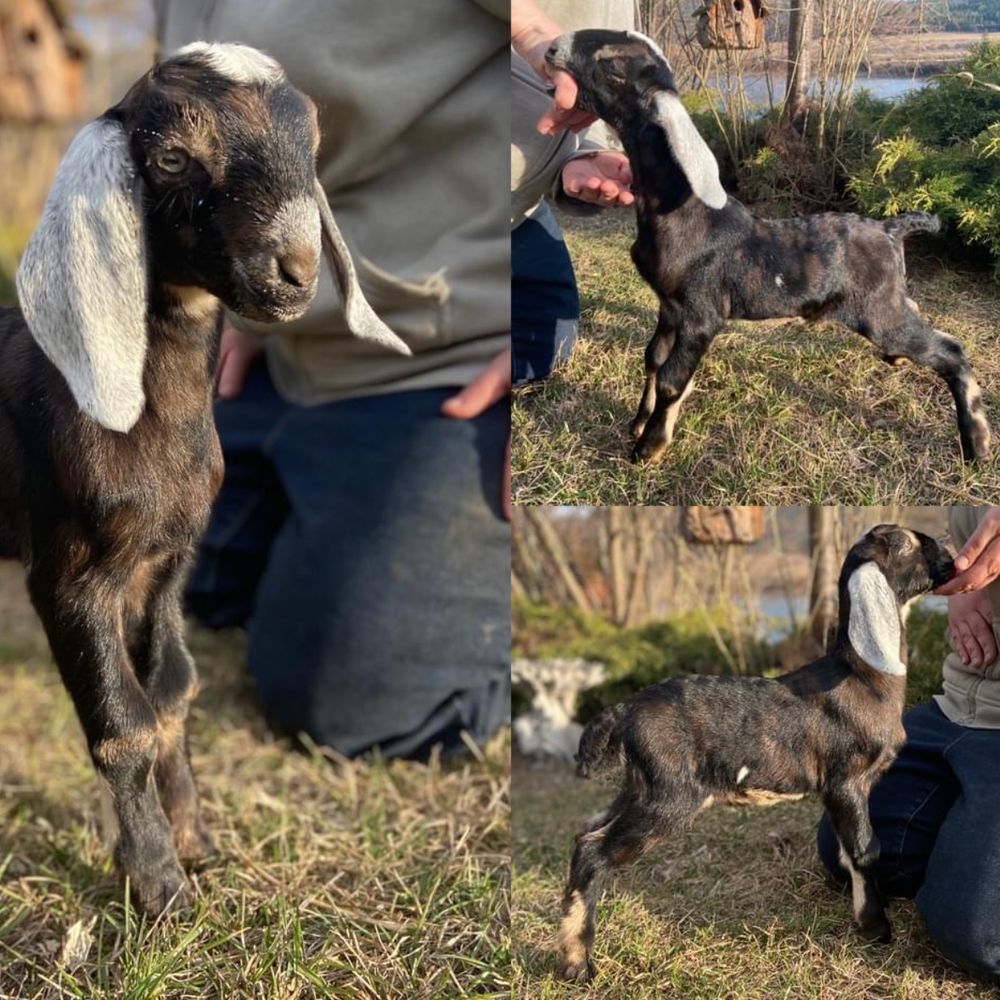 River Mtn Ap Lost Boys
$750
This stunning boy is everything we breed for, structure, ears, head, body length and to top it off as an added bonus Colourful.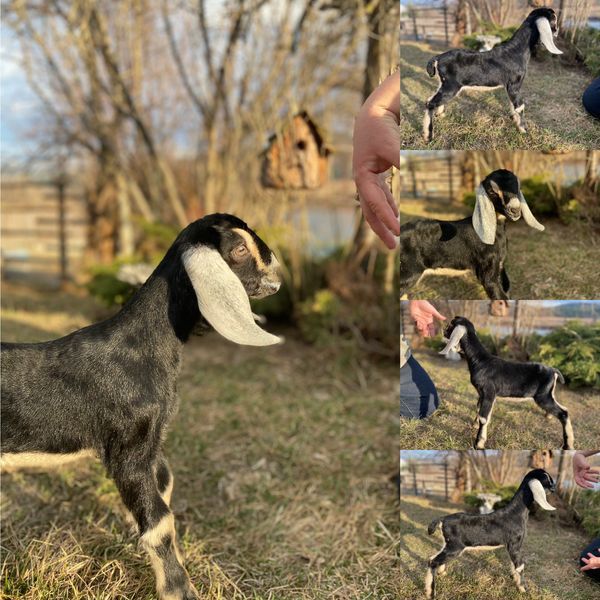 River Mtn AP Tiger Lillie
$850
This little lady is everything! Ears, head, structure, neck and body length.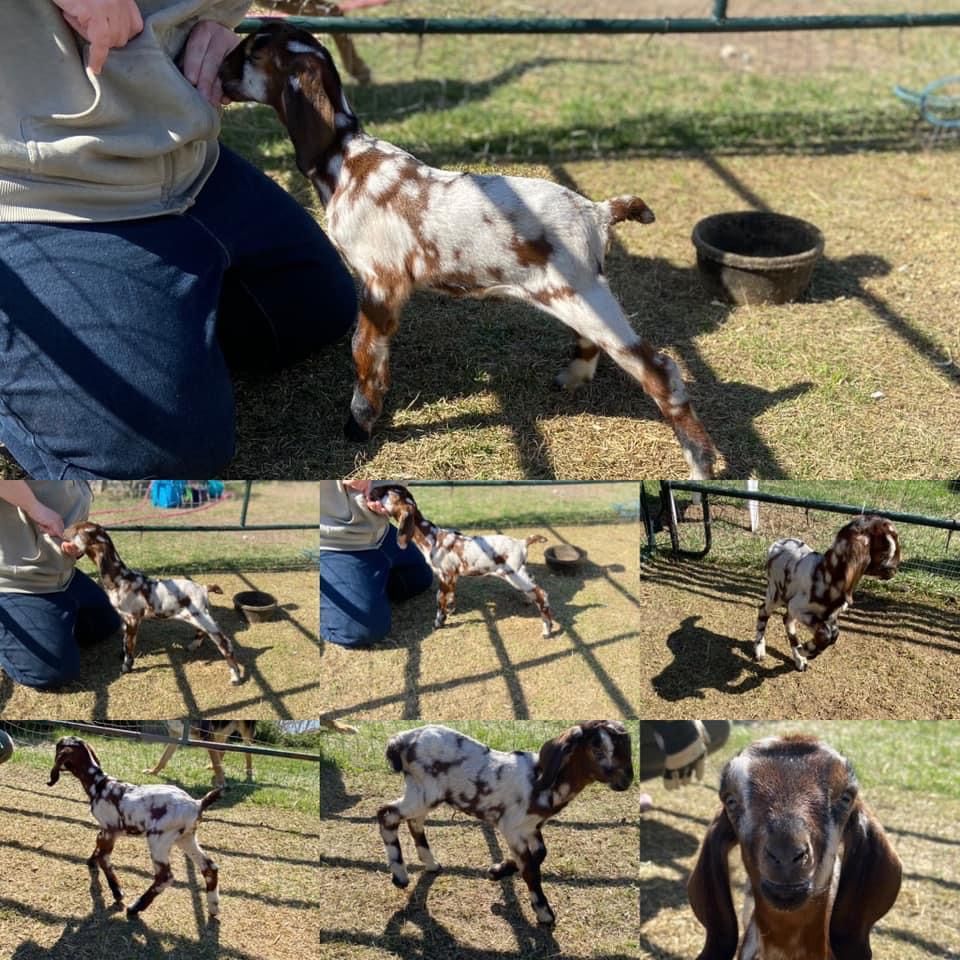 River Mtn R Golden Budd
Reserved Outta Province
This boy is outta FF Germany and she didn't let us down. He has a stunning head, ears, top line and oddly enough color from 2 solid parents.